How to migrate
from Kafka services to Redpanda
Seamlessly transition to the Redpanda streaming data platform with this comprehensive migration guide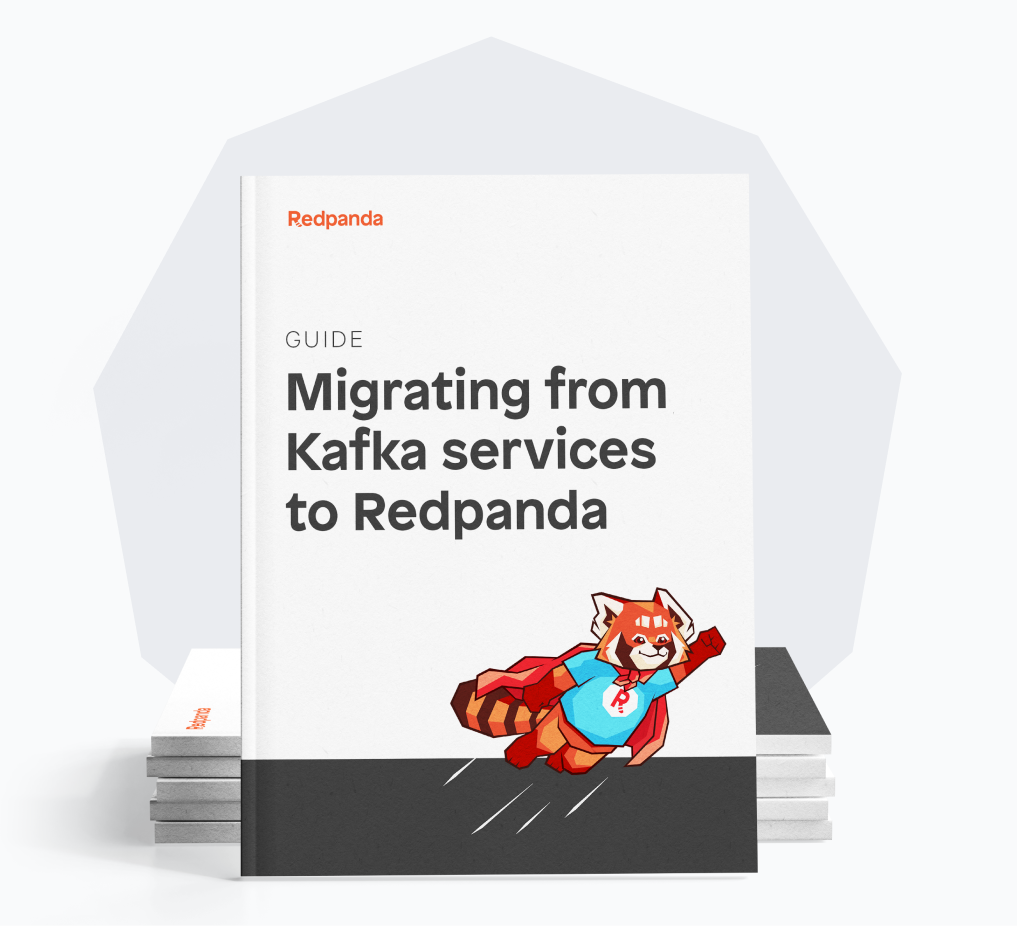 Moving your streaming data from Apache Kafka® to Redpanda for simpler management, faster performance, and lower cloud costs? We've got you covered.
This guide will serve as your migration handbook so you can smoothly transition your clusters and be prepared for any hurdles along the way. From planning and migrating to testing and troubleshooting, this guide will help you cover all your bases—so you can migrate without the migraines.
Download this guide to learn:
What requirements you need for an efficient, stress-free migration
How to plan every step of your migration and map a realistic timeline
How to test and validate your data for integrity, security, and performance
What common migration challenges to look out for (and how to solve them)
Welcome to streaming data made easy!