FREE DIGITAL DOWNLOAD
Faster, more scalable pipelines at significantly lower TCO
Redpanda can help your organization stream data 10x faster while reducing costs by up to 10x depending on your workloads when compared to Apache Kafka.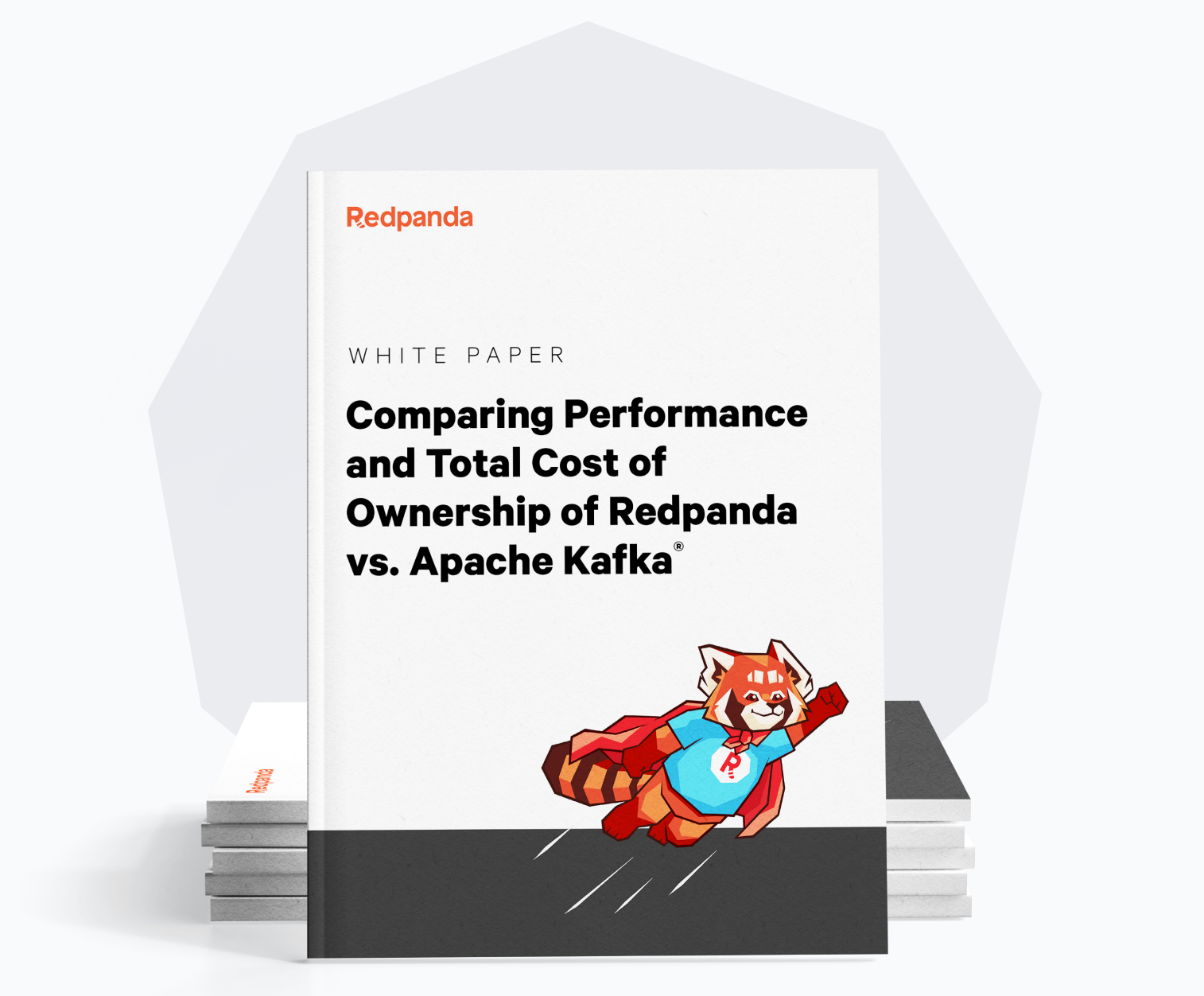 Since it was first introduced in 2011, Apache Kafka quickly became the industry's de facto event-streaming platform. However, much has changed in the last 10+ years — today, Redpanda is a Kafka API-compatible platform built from the ground up to deliver better hardware utilization and ease-of-deployment, delivering the fastest performance possible while reducing total cost of ownership.
Download this report to learn how switching to Redpanda can help your organization:
Up to $500,000 in infra savings at 1GB/sec
10x faster tail latencies
Happier dev and platform teams!